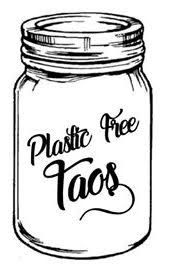 Have you heard the news about our shed project in Questa? Jesse Moya of Taos News is documenting our project, and expects to post a video on line early this week! Look on FB for my own postings about our recent progress!
Here's a quick snapshot of our steps:
In early June, we collected dozens of trashbags of plastic at TiLT
Wed June 10 ten folks gathered for a workshop at TiLT, and we constructed two huge wall panels
Friday June 12: we trucked the panels, tons more plastic, and all other materials up to Daniel Herrera's RYNO site in Questa
We have used at approximately 80 bags of plastic so far, 
and are about half way finished with our shed project–and we NEED MORE PLASTIC!
Please share this email with people and institutions you trust–we are expanding our circle, wanting more trustworthy sources to drop off CLEAN, WASHED smashed plastic at TiLT.
For anyone who wants to make a drop off, here is the process:
1) text or email Todd so we can arrange a date and time. 575 770 8681
2) we are seeking CLEAN, WASHED smashed plastic of most any kind–bags included
3) Drop it only in sturdy large garbage bags labeled with your name and phone number.
Thanks for your help! We're gonna build again Friday June 19, and we want more PLASTIC!! 🙂
---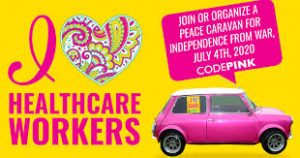 July 04, 2020 at 11:45am – 1:45pm
KTAOTaoseanos – JULY 4th: There will be another CODEPINK PEACE CARAVAN, similar to our memorial day caravan. Meet at KTAO parking lot at 11:45 with banners on your car: Climate, Peace, Black Lives Matter, Immigrant Rights, Health Care Workers, whatever message of peace and unity you wish to convey and bring hope to our community. Wear your mask, physical distancing and safety in our cars. Pass it on. Our usual Arroyo Seco parade cannot be – so we'll create a car parade. Peace Caravan will travel about starting at Noon.
---
Essentials for you and anyone who many need it:
---
SAVE THE DATE:
Taos United/Taoseños Unidos Community Forum (via Zoom):
July 21st.  More details to follow.
Join us online: taosunited.org  and on Facebook: https://www.facebook.com/TaosUnitedTaosenosUnidos/
Postcard Posse
Meeting (via Zoom) at our regular time: 3 PM on Thursdays
for information, contact Diane at dshif@well.com)