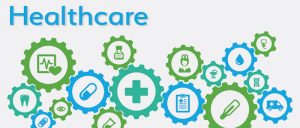 Taos United:Taosenos Unidos has, since its inception , been tracking and taking action on US Congressional and Administration efforts to attack and dismantle the Affordable Care Act and to restrict citizens' rights to affordable health care.
In addition, we have been gathering support within Taos County for the HB 295. and SB 279: The Health Security Act bills in the 2019 NM Legislature that will, if passed, provide funding for a fiscal analysis of a New Approach to Health Care Coverage in NM.
The plan to be studied would provide:
Automatic, affordable coverage of all New Mexicans, with few exceptions
Guaranteed, comprehensive medical and behavioral health benefits to all
Freedom of choice of providers, even across state lines, with no networks
Continuation of the private delivery system (private physicians, hospitals, etc.)
Reduction of overhead costs for health care providers and facilities
Keep NM healthcare dollars in NM to reinvest in jobs and healthcare, not out of state profits
Be paid for by federal and state monies already being spent on health care (Medicaid and Medicare, for example), plus (for Plan members) individual premiums (based on income, with caps) and employer contributions (with caps
 Be administered by a nongovernmental, geographically representative public commission with full transparency and overseen by the NM Attorney General , NM State Auditor and the legislature
These bills are being sponsored by 2 Taos County legislators, NM Senator Carlos Cisneros and Representative Bobby Gonzales. As a result of our advocacy efforts, the Board of Holy Cross Hospital has endorsed the feasibility study and the Taos Town Council and the Taos County Commissioners are considering resolutions of support.
Want to get involved?  Contact Diane Shifrin:  idylld@gmail.com
August 11, 2018
Healthcare, a group of concerned citizens working with issues on healthcare. How should healthcare be approached.
Read More