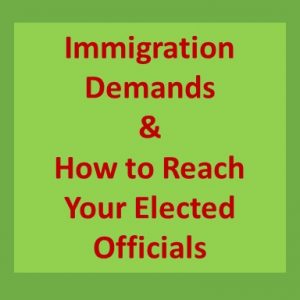 Taos United: Taosenos Unidos supports and partners with: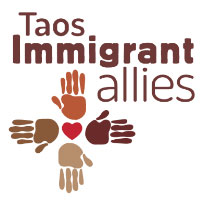 TIA is a volunteer group of locals who help immigrants of all nationalities in our community and on the border. The purpose is to coordinate and be a "ground zero" for everyone who has time and inclination to help our local immigrants, and those on the border.
TIA is led by a core group of five women who raise funds to help immigrants living in Taos County.  To date, they have paid for DACA renewal fees, medical bills, cost of hosting Mexican Consulate in-services, and other education projects hosted by Jose Gonzales.  A portion of their funds has supported trips to the border shelters to deliver donated supplies.
TIA thanks those who have generously donated to the cause and we encourage you to continue your kindness in any way you're able.  To learn more or to get involved:
CONTACT INFO:      http://taosimmigrantallies.org/   

taosimmigrantallies@gmail.com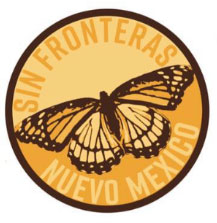 The mission of Sin Fronteras Nuevo Mexico, Inc. is to provide multicultural social and educational support services to immigrants and ethnic minority populations. We believe in restoring human rights and freedom, regardless of who you are or where you came from. We take a humanistic and empathetic approach that institutes resiliency and cultural awareness.
La misión de Sin Fronteras Nuevo Mexico, Inc. es proporcionar servicios de apoyo social y educativo multiculturales a inmigrantes y poblaciones de minorías étnicas. Creemos en restaurar los derechos humanos y la libertad, sin importar quién eres o de dónde vienes. Tomamos un enfoque humanista y empático que instituye resiliencia y conciencia cultural.
CONTACT INFO:

Call 57 5- 779-6765 

m.me/sinfronterasnuevomexico

sinfronterasnuevomexico@gmail.com