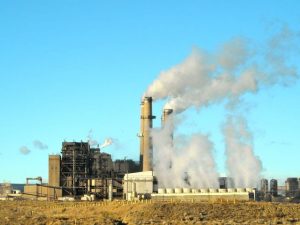 Letter writing campaign: Tell Koch-funded agents that NM won't be held back
Larry Behrens and the Koch-funded organization, Power the Future, claim that the Energy Transition Act (ETA) is too radical, will cost too many jobs and was crafted by out of state interests. Their claims could not be further from the truth. The Energy Transition Act passed with bipartisan support – a product of bringing together New Mexicans of all walks of life, stakeholders, tribal communities, local leaders and community organizations. Power the Future is engaging in bad faith arguments and is only interested in keeping New Mexico shackled to polluting industries. Their objective is to advocate for industry – not people and not communities.
https://www.cvnm.org/action-center/#/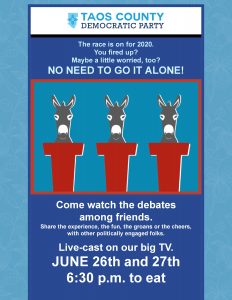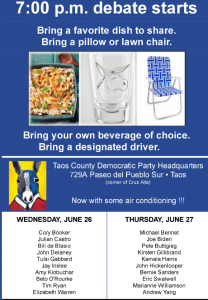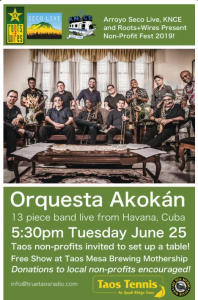 *****Tuesday June 25th, 2019 – Taos Mesa Brewing Mothership 5:30 PM *******
The Taos Nonprofit Festival is a free concert, celebration, and networking event — an opportunity to thank the many incredible nonprofits in our region for all their hard work and commitment to community. Nonprofits sign up (for free) to host a table and spread the word about their organization's efforts.  (Yes, Taos United/Taoseños Unidos will be there!)
SAVE THE DATE!   Retake Our Democracy, the impressive organizing force that informed and activated many of us during the recent NM legislative session, will be coming to Taos, Monday July 8th at 6 PM to look back on successes and challenges from the session and get us up to speed on how to prepare for what's coming next. You won't want to miss!  The event will be held at Taos Democratic Party Headquarters: 729 Paseo del Pueblo Sur. Sponsored by Taos Progressive, Taos United/Taoseños Unidos, and the Taos County Democratic Party.  More details to follow.